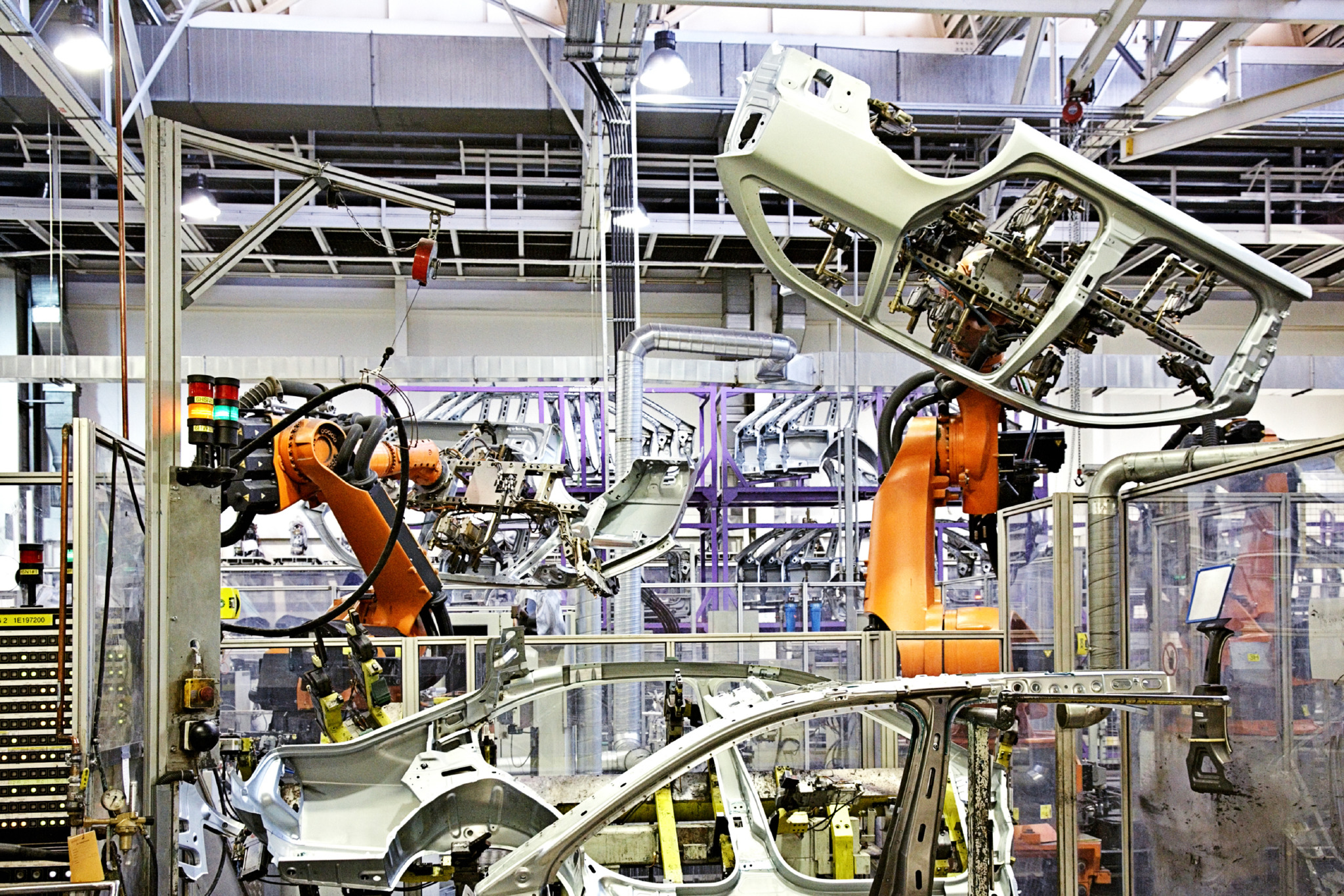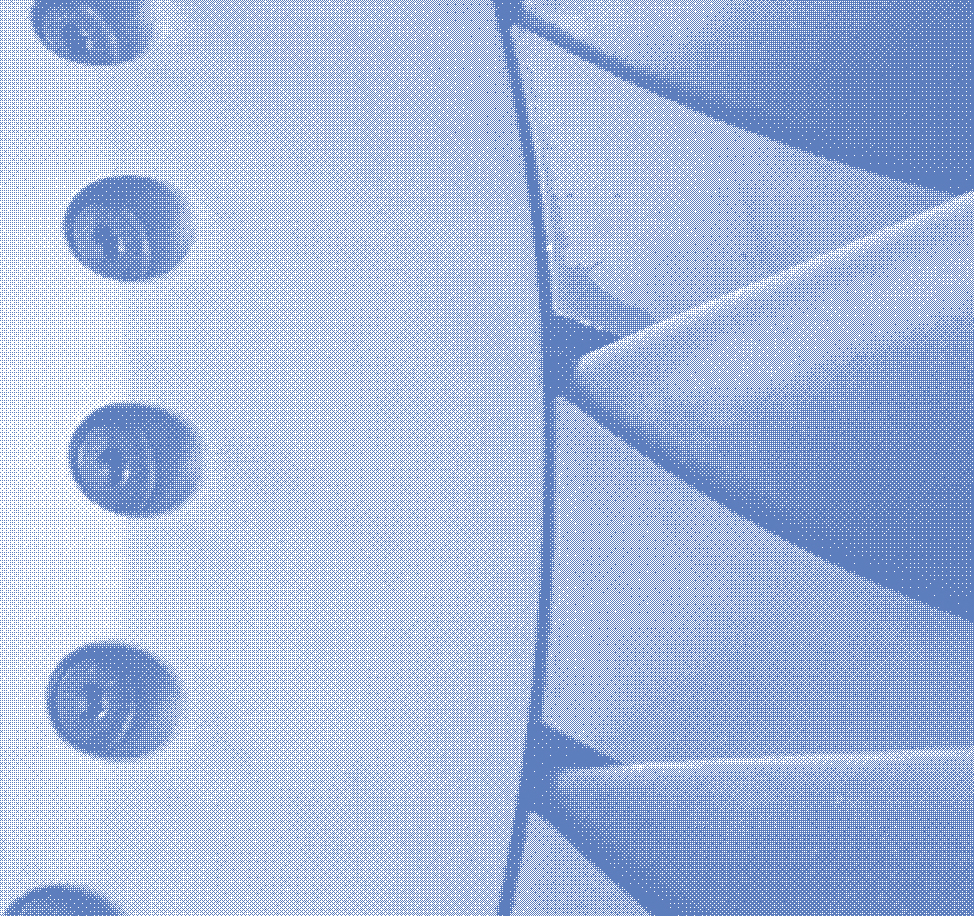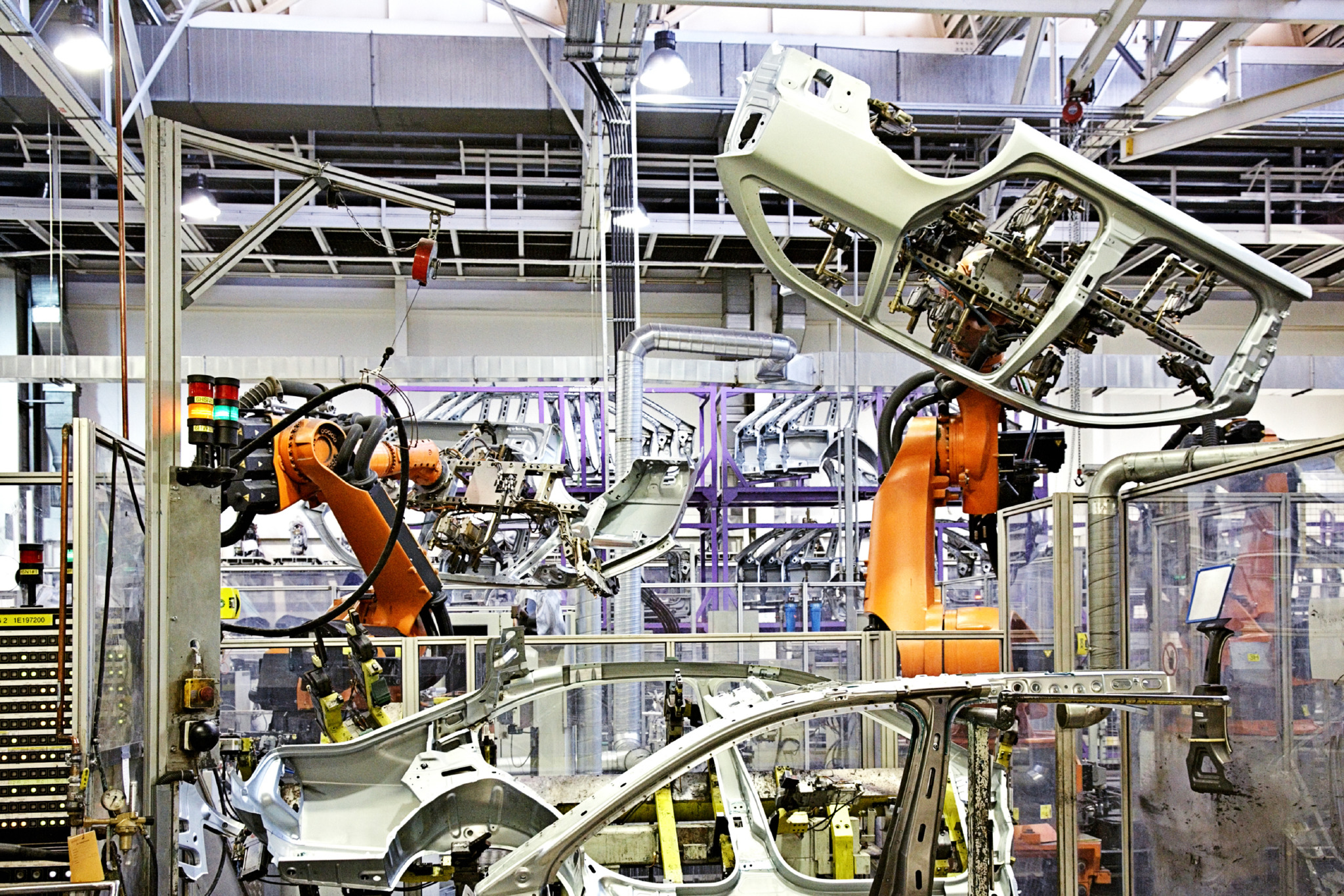 News
LightForm at British Science Week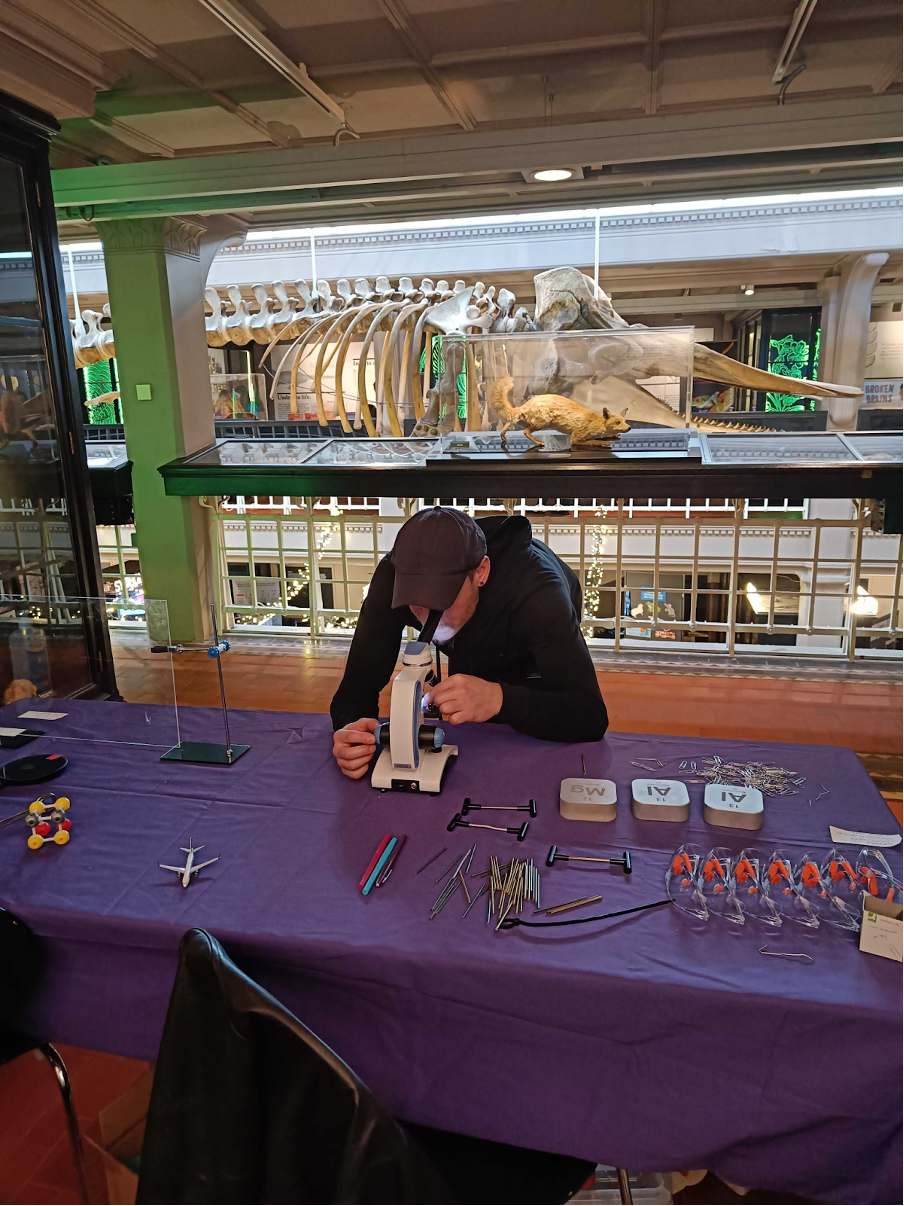 In March, the newly reopened Manchester Museum hosted LightForm for British Science Week.
Students from secondary schools and sixth-form colleges across Greater Manchester came to see the LightForm stand and to chat with our PhD students and PDRAs about their research and careers in science. Our conversations demystified the work done by scientists and encouraged students to pursue paths to material science during their A-Levels and at university.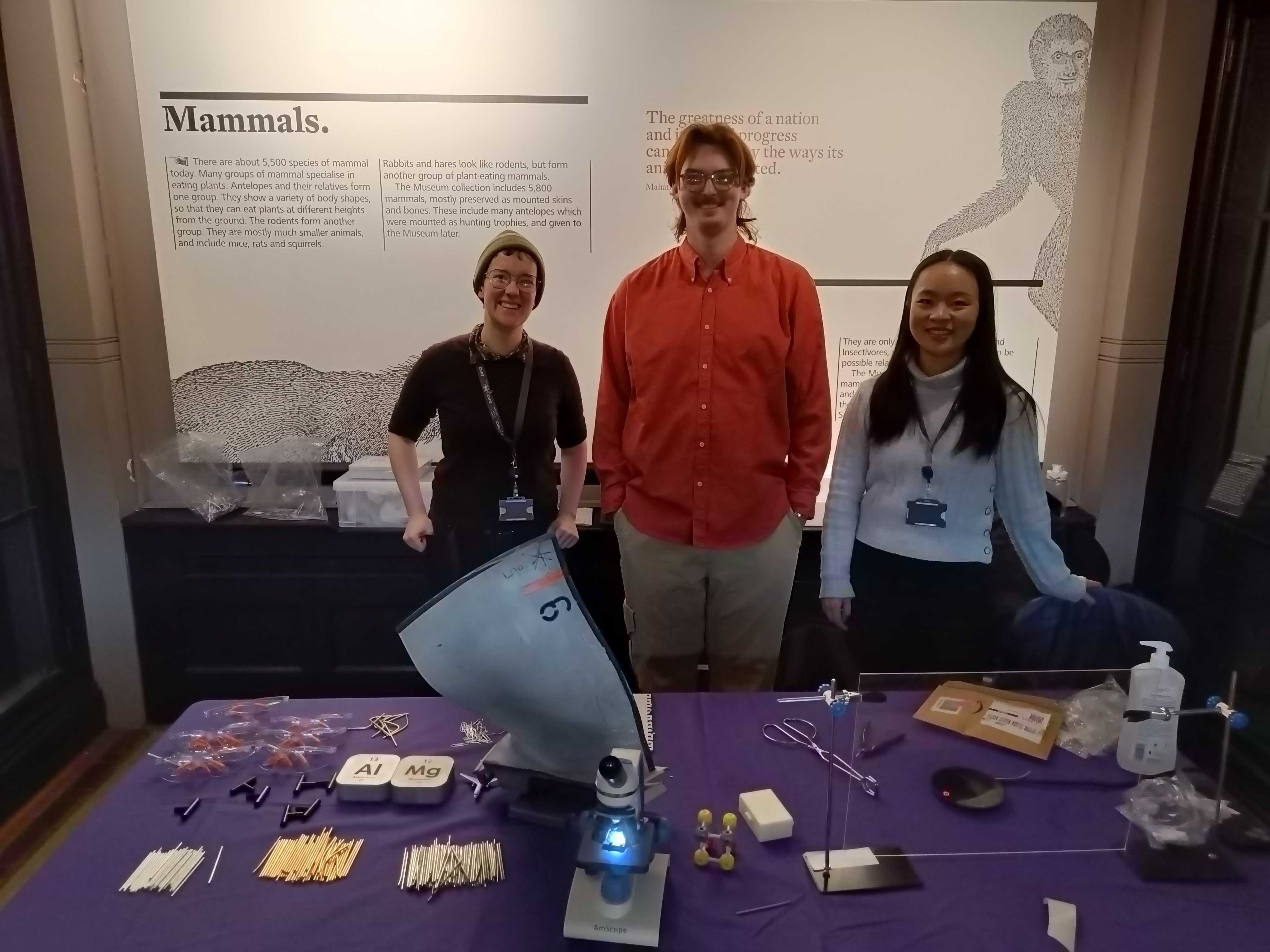 Our team honed their science communications skills as they presented to students between the ages of 11 and 18 and interested museum-goers.
Following the success of previous public outreach at Science X in October, our team took students through a series of demonstrations to explain the basic principles behind our research. The stall was took inspiration from the aerospace applications of our research and demonstrated the material properties of aircraft. Activities included bending metal bars, reforming Nitinol wire and examining the microstructure of metals with a microscope. We helped students understand the process a materials scientist would use, from material selection to considering the microstructure and discussing newer developments in the field. The stand brought our research to life and helped students engage with real-world scientific challenges and concepts beyond the core curriculum.
Building on the success of our stand at British Science Week and previous outreach work, LightForm will continue to develop our outreach abilities at forthcoming events.