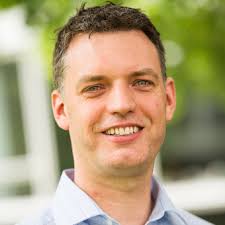 Dr Christopher Race
Chris is a Royal Society University Research Fellow and leads the Atomistic Simulation of Materials group within the School of Materials at the University of Manchester. His group uses the tools of atomistic simulation to investigate the behaviour of a variety of materials and material evolution processes.

Chris joined the University of Manchester in 2013 as a Dalton Research Fellow and before that spent three years in the Department of Computational Materials Design of the Max Planck Institute for Iron Research (Eisenforschung) (MPIE) in Dusseldorf Germany, latterly as an Alexander von Humboldt Research Fellow. He completed his PhD in 2010, in the Department of Physics and Thomas Young Centre, Imperial College London, under the supervision of Adrian Sutton.

Chris's role in LightForm is in leading projects that aim to connect details at the atomistic scale to the macroscale behaviour of materials. This involves investigating the structure, thermodynamics and kinetics of bulk phases, point defects, dislocations and grain boundaries.